South Texas Environmental Services
South Texas Waste Systems proudly serves Laredo, Rio Bravo, Catarina,
Cotulla, Eagle Pass ,Zapata Encinal, Bruni, Carrizo Springs and Surrounding Areas.

When your grease trap is cleaned, it should be completely cleaned. Some think that simply skimming the grease off the top of the trap to be sufficient maintenance. Not at South Texas Environmental Services, we make sure your trap is cleaned from top to bottom. We encourage customers to inspect the grease traps after they are cleaned. We also encourage customers to clean their grease traps on a regular basis. This will prevent costly repairs down the road.
STES is in full compliance with all government regulations. We at STES believe in our environment and therefore we use only non-hazardous, environmentally friendly cleaning solutions.
Services Offered:
Grease Trap Cleaning (Any Size) For: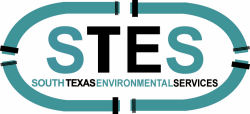 Fast Food
Restaurants
Prisons
Hospitals
Schools
Airports
Food Manufacturing Plants
Grit Trap Cleaning For:
Automotive Repair
A South Texas Grease Trap Cleaning Company
"We Don't Cut Corners, We Clean Them!"